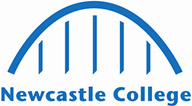 Apprenticeships
Automotive
Fancy revving up your future with an exciting career in Automotive? Love cars and want to earn money while you learn how to maintain and repair them? Now's the time to get in the driving seat and get an Automotive apprenticeship with Newcastle College.

You'll have plenty of choice with our automotive apprenticeships. From accident repair to maintenance, vehicle repair and auto care, building your skills with Newcastle College will set you up for a great future in industry.
You'll be supported throughout your apprenticeship by industry-experienced tutors and an employer who'll keep your future on track. 
Next Event
Rye Hill Campus
Wednesday 7th December 2022
4:45pm - 7:00pm
Find out more
Have you got a passion for cars? Do you see a future in car repair? If you like combining cars with being creative then the Vehicle Damage Paint Technician apprenticeship is for you.       
Length: 3 years
Study: Part-Time
Start Date: Various
Location: Employer Based

View Course
Are you a methodical thinker who's fast at fixing things? Do you fancy starting a career in the Automotive industry? If you like working with cars then the Vehicle Damage Panel Technician apprenticeship is for you.  
Length: 3 years
Study: Part-Time
Start Date: Various
Location: Employer Based

View Course
Looking for a way to earn as you learn while gaining skills in automotive principles? Study an Automotive Apprenticeship!
Length: 3 years
Study: Part-Time
Start Date: Various
Location: Employer Based

View Course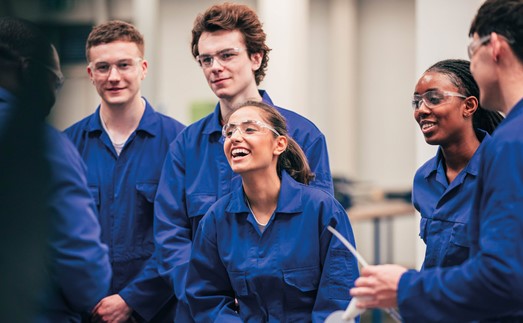 Take a look at our
Current Apprenticeship Vacancies
We work with employers across the North East to offer you the latest apprenticeship opportunities!
Find out which employers are currently offering apprenticeships and apply for any of our current vacancies to start earning whilst you learn!
View and apply
Sign Up Now
Get in touch to learn more about apprenticeships at Newcastle College.
What can I do with an Automotive qualification?
Vehicle technicians, mechanics and electricians
Daily tasks:
Repairs and services air conditioning, heating and engine-cooling systems.
Installs additional electrical amenities such as radio/CD players, aerials.
Checks condition of electrical/electronic systems and carries out servicing tasks.
Diagnoses faults in electrical/electronic circuitry, removes faulty components and fits replacements.
Carries out routine maintenance checks on oil and air filters, brakes and other vehicle parts/systems.
Reassembles, tests, adjusts and tunes the appropriate parts, systems or entire engine.
Removes, dismantles, repairs and replaces defective parts and prepares new parts using appropriate tools.
Visually checks, test drives or uses test equipment to diagnose engine and mechanical faults.
Vehicle body builders and repairers
Daily tasks:
Positions, secures and repairs external fittings including windows, doors, door handles, catches and roof attachments.
Installs and repairs interior fittings including seats, seatbelts and fascia in cars, sinks and special features in caravans and mobile shops.
Hammers out dents in bodywork, fills in small depressions or corroded areas in solder, plastic or other filler compound and replaces body panels using hand and power tools.
Repairs damage to chassis and engine mountings using hydraulic rams, jacks and jigs.
Selects, cuts, shapes and assembles materials to form parts of vehicle underframe, framework and body.
Diagnoses job requirements or ascertains work specifications from drawings or instructions.
Vehicle and Parts Salespersons and Advisers
Daily tasks:
Orders new supplies, arranges storage and updates stock records.
Organises delivery of parts and handles payment.
Obtains parts from store or orders from suppliers.
Receives orders for parts by phone, email or in person and checks availability on stock record.
Updates stock record, orders new vehicles from manufacturer, buys in used cars.
Carries out pre-delivery inspection and formal hand-over of vehicle to customer.
Negotiates sale price including any 'trade-in' and extra accessories, works out finance arrangements and completes sales paperwork.
Discusses customer.