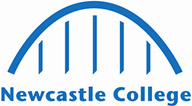 Electrical and Electronics Technicians
Electrical and electronics technicians perform a variety of miscellaneous technical support functions to assist with the design, development, installation, operation and maintenance of electrical and electronic systems.
£34,720
Median Salary
New workers start around £23,421. Normal pay is £34,720 per year. Highly experienced workers can earn up to £52,086.
Daily Tasks
Visits and advises clients on the use and servicing of electrical and electronic systems and equipment.
Diagnoses and detects faults and implements procedures to maintain efficient operation of systems and equipment.
Plans installation methods, checks completed installation for safety and controls or undertakes the initial running of the new electrical or electronic equipment or system.
Sets up equipment, undertakes tests, takes readings, performs calculations and records and interprets data.
Plans and prepares work and test schedules based on specifications and drawings.
Skills employers are asking for
Mathematics
Active Learning
Critical Thinking
Reading Comprehension
Learning Strategies
Speaking
Active Listening
Monitoring
Science
Writing
Are you looking for a stimulating career in an industry that is constantly evolving? Electrical and Electronic Engineers are innovators and problem solvers.
Length: 1 year
Study: Full-Time
Start date: 9th September 2024
Location: Rye Hill Campus

View Course