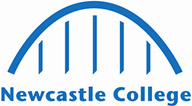 Newcastle College Automotive Academy offers specialist training in the automotive sector. Accredited by the Institute of Motor Industry and AutoRaise, our facilities replicate those found in industry, providing our students with real knowledge and experience of work. As a student you can train in our industry standard Automotive Academy, based on Invincible Drive in Newcastle.
We deliver a range of apprenticeships and full time courses for 16-18 year olds and adults. We offer a full suite of training with our courses covering everything from vehicle maintenance to vehicle repair to painting and refinishing. The courses are delivered by experienced tutors who have experience within the industry and we work with local employers to deliver advanced masterclasses and experience of work for our students and apprentices. Many of our alumni have gone on to set up their businesses and work for companies like Nissan and Vertu Motors.
Take a closer look at our courses
What can I do with a qualification in Automotive?