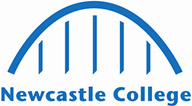 Vehicle technicians, mechanics and electricians
Vehicle technicians, mechanics and electricians accept calls for help and repair and service the mechanical parts and electrical/electronic circuitry and components of cars, lorries, buses, motorcycles and other motor vehicles, and repair and service auto air-conditioning systems.
£25,953
Median Salary
New workers start around £16,792. Normal pay is £25,953 per year. Highly experienced workers can earn up to £37,639.
Daily Tasks
Repairs and services air conditioning, heating and engine-cooling systems.
Installs additional electrical amenities such as radio/CD players, aerials.
Checks condition of electrical/electronic systems and carries out servicing tasks.
Diagnoses faults in electrical/electronic circuitry, removes faulty components and fits replacements.
Carries out routine maintenance checks on oil and air filters, brakes and other vehicle parts/systems.
Reassembles, tests, adjusts and tunes the appropriate parts, systems or entire engine.
Removes, dismantles, repairs and replaces defective parts and prepares new parts using appropriate tools.
Visually checks, test drives or uses test equipment to diagnose engine and mechanical faults.
Skills employers are asking for
Active Learning
Reading Comprehension
Critical Thinking
Learning Strategies
Active Listening
Speaking
Mathematics
Monitoring
Writing
Science
Looking for a way to earn as you learn while gaining skills in automotive principles? Study an Automotive Apprenticeship!
Length: 3 years
Study: Part-Time
Start Date: Various
Location: Employer Based

View Course