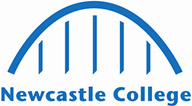 People in these occupations provide catering services to customers and prepare and serve food and beverages.

Restaurant and catering establishment managers and proprietors plan, direct and co-ordinate the catering services of restaurants, hotels and catering services, while Chefs plan menus and prepare, or oversee the preparation of food in hotels, restaurants, clubs, private households and other establishments.  
Take a closer look at our Hospitality courses
What can I do with a qualification in Hospitality?