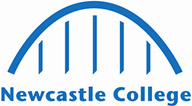 College 16 to 18
Hospitality
If you're passionate about food and looking for a career to get your creative juices cooking, hospitality at Newcastle College will prepare you for life in the kitchen.

Under the guidance of professional and experienced chefs, you will explore the industry and develop the skills and techniques you need to succeed.
Practice your skills in industry-standard kitchens and put them to the test in our student run bistro and fine-dining restaurant, the Chefs' Academy.
Outside of the classroom, you could take part in masterclasses with renowned chefs, undertake a work placement in a local restaurant, or even take part in national competitions.
Whether you want to be a chef, a master baker, or run your own restaurant, you can choose a course to suit your tastes.
Next Event
Rye Hill Campus
Wednesday 7th December 2022
4:45pm - 7:00pm
Find out more
What can I do with an Hospitality qualification?
Bakers and Flour Confectioners
Daily tasks:
Makes cake decorations, spreads icing, fillings and toppings on products.
Bakes bread, pastry and cakes.
Fills and glazes pastry, mixes ingredients for cakes.
Rolls and cuts pastry, stretches, kneads and moulds dough to form bread, rolls and buns.
Mixes ingredients using hand or machine to obtain the required consistency.
Weighs ingredients according to recipe.
Chefs
Daily tasks:
Plans and co-ordinates kitchen work such as fetching, clearing and cleaning of equipment and utensils.
Ensures relevant hygiene and health and safety standards are maintained within the kitchen.
Supervises, organises and instructs kitchen staff and manages the whole kitchen or an area of the kitchen.
Plans menus, prepares, seasons and cooks foodstuffs or oversees their preparation and monitors the quality of finished dishes.
Requisitions or purchases and examines foodstuffs from suppliers to ensure quality.
Cooks
Daily tasks:
Plans and co-ordinates kitchen work such as fetching, clearing and cleaning of equipment and utensils.
Cooks and sells a range of meals, such as fish and chips, over the counter.
Plans meals, prepares, seasons and cooks foodstuffs.
Requisitions or purchases foodstuffs and checks quality.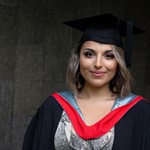 University Centre
Choose from over 60 degrees developed in collaboration with employers, so you'll graduate with the skills you really need to secure your dream job.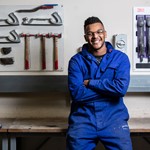 Apprenticeships
Earn while you learn with an Apprenticeship at Newcastle College.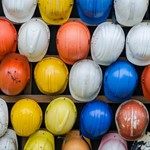 Levels Explained
Trying to make sense of your grades? Not sure what you can study? Read our handy 'levels explained' guide.