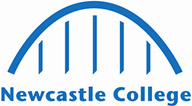 Bakers and Flour Confectioners
Bakers and flour confectioners prepare and bake dough, pastry and cake mixtures and make and finish flour confectionary products by hand.
£19,658
Median Salary
New workers start around £16,638. Normal pay is £19,658 per year. Highly experienced workers can earn up to £26,319.
Daily Tasks
Makes cake decorations, spreads icing, fillings and toppings on products.
Bakes bread, pastry and cakes.
Fills and glazes pastry, mixes ingredients for cakes.
Rolls and cuts pastry, stretches, kneads and moulds dough to form bread, rolls and buns.
Mixes ingredients using hand or machine to obtain the required consistency.
Weighs ingredients according to recipe.
Skills employers are asking for
Monitoring
Active Learning
Speaking
Critical Thinking
Learning Strategies
Mathematics
Reading Comprehension
Active Listening
Writing
Science