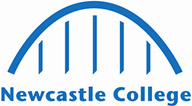 As a Music student at Newcastle College University Centre, you will be joining a creative community with a passion for developing and refining talent.

Our music courses are hands-on, giving you that practical experience to set you apart from the rest. Our facilities will help you to build and establish your skills ready for an exciting career in industry.
During your studies you will have access to 10 recording studios, an in-house record label and our gig space, The Venue, as well as using industry-standard equipment, industry-experienced tutors and guest lectures from some of the biggest names around.
If you are serious about becoming a multi-skilled and highly employable electronic music producer, apply to this course now.
Length: 2 years
Study: Full-Time
Start date: 9th September 2024
Location: Rye Hill Campus

View Course
This degree will help you develop as a live or studio performer, session musician, composer or songwriter.
Length: 3 years
Study: Full-Time
Start date: 9th September 2024
Location: Rye Hill Campus

View Course
What can I do with a Music qualification?
Actors, Entertainers and Presenters
Daily tasks:
Plays pre-recorded music at nightclubs, discotheques, and private functions.
Conducts interviews and prepares reports for news broadcasts, current affairs programmes and documentaries.
Introduces and presents radio and television programmes, reads news bulletins and makes announcements.
Trains animals to perform entertaining routines and may perform with them.
Performs singing, comedy, acrobatic, illusion and conjuring routines.
Assumes character created by a playwright or author and communicates this to an audience.
Studies script, play or book and prepares and rehearses interpretation.
Musicians
Daily tasks:
Auditions and selects performers and rehearses and conducts them in the performance of the composition.
Scores music for different combinations of voices and instruments to produce desired effect.
Plays instrument as a soloist or as a member of a group or orchestra.
Tunes instrument and studies and rehearses score.
Conceives and writes original music.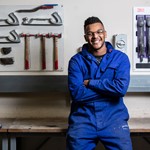 Apprenticeships
Earn while you learn with an apprenticeship at Newcastle College.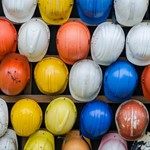 Levels Explained
Trying to make sense of your grades? Not sure what you can study? Read our handy 'levels explained' guide.
Careers
Not sure what you want to study at college? Browse by subject area and we will suggest a range of career options that might suit you!