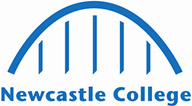 The department of Music specialises in popular music, DJ and electronic and sound engineering. Set in the heart of Newcastle, our multi-million pound Performance Academy gives you the chance to train in cutting edge music facilities. Training alongside like-minded students, you will be taught by tutors experienced in the industry.
We deliver a range of courses for all abilities including introductory courses, undergraduate degrees and full-time courses for 16-18 year olds and adults. We have extensive connections to the music industry and deliver advanced masterclasses and experience of work for our students. Guest speakers have included John Waugh of The 1975, Nick McBrain of Iron Maiden and Alex Hutchings and Barry Hyde of The Futureheads. We have been home to some of the finest talent in UK music, with recent graduates including Sam Fender's band Drew Michael, Tom Ungerger and Dean Thompson, The Pale White's Jack Hope and Adam Hope and sound engineer of James Bay and Rag 'n' Bone Man Rob Sadler.
Take a closer look at our courses
What can I do with a qualification in Music?
Actors, Entertainers and Presenters
Daily tasks:
Plays pre-recorded music at nightclubs, discotheques, and private functions.
Conducts interviews and prepares reports for news broadcasts, current affairs programmes and documentaries.
Introduces and presents radio and television programmes, reads news bulletins and makes announcements.
Trains animals to perform entertaining routines and may perform with them.
Performs singing, comedy, acrobatic, illusion and conjuring routines.
Assumes character created by a playwright or author and communicates this to an audience.
Studies script, play or book and prepares and rehearses interpretation.
Musicians
Daily tasks:
Auditions and selects performers and rehearses and conducts them in the performance of the composition.
Scores music for different combinations of voices and instruments to produce desired effect.
Plays instrument as a soloist or as a member of a group or orchestra.
Tunes instrument and studies and rehearses score.
Conceives and writes original music.