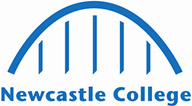 People are at the heart of what we do here at Newcastle College Health and Care. Our mission is to inspire the next generation of care workers in the UK, and develop a workforce that delivers outstanding service, compassion and an unwavering dedication to good practice. We offer a flexible approach to learning that allows students to choose from online, part-time or full-time courses.
We have a strong reputation for quality and for providing progression opportunities for students of all abilities. We prepare our students for careers in the health and social care sectors and offer courses in health and social care, healthcare practice, counselling and therapeutic communication and public health. We understand that experience is essential to succeeding in the sector. That's why we embed experience of work within our curriculum and have developed strong links to industry. On a number of our programmes we work with organisations like the NHS, St John Ambulance and West End Foodbank. If you're a compassionate person who likes to work with people, these courses are for you.
Take a closer look at our courses
What can I do with a qualification in Health and Care?