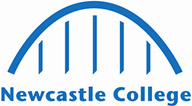 Houseparents and residential wardens
Houseparents and residential wardens are responsible for the care and supervision of children, young offenders and the elderly within residential homes and nurseries, schools or institutions for young offenders.
£24,195
Median Salary
New workers start around £18,998. Normal pay is £24,195 per year. Highly experienced workers can earn up to £34,199.
Daily Tasks
Keeps records and writes reports.
Maintains contact and discusses problems/progress with other staff and social workers.
Establishes and maintains contact with members of the neighbouring community and/or the residents.
Provides one-to-one counselling or group therapy.
Ensures that all material needs of residents are provided and endeavours to resolve any problems that they may have.
Plans and participates in games and leisure activities to encourage emotional, social, physical and intellectual development.
Creates friendly, secure atmosphere and tries to gain the trust and confidence of those in the home or under supervision.
Skills employers are asking for
Monitoring
Learning Strategies
Critical Thinking
Reading Comprehension
Writing
Active Listening
Speaking
Active Learning
Mathematics
Science