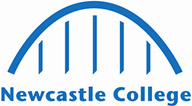 Ambulance Staff (Excluding Paramedics)
Ambulance staff transport sick, injured and convalescent persons and give first aid treatment in emergencies.
£25,197
Median Salary
New workers start around £19,773. Normal pay is £25,197 per year. Highly experienced workers can earn up to £35,949.
Daily Tasks
Replenishes medical supplies in ambulance as necessary.
Cleans and disinfects ambulance after use and carries out routine care of ambulance equipment.
Ascertains nature of injuries and provides first aid treatment.
Drives ambulance or accompanies driver to transport patients to hospitals or other treatment centres and homes.
Helps patients into and out of ambulance.
Skills employers are asking for
Active Listening
Critical Thinking
Reading Comprehension
Learning Strategies
Active Learning
Speaking
Monitoring
Writing
Mathematics
Science
This degree is an ideal progression route if you've already studied Health and Social Care at Level 5 and want to expand your knowledge of psychology, collaboration and leadership in the health sector.
Length: 1 year
Study: Full-Time
Start date: 9th September 2024
Location: Rye Hill Campus

View Course