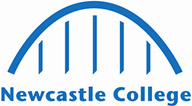 Care escorts accompany and transport adults and children with disability between their places of residence and other destinations and act as chaperones for under 16s engaged in theatrical, television and film productions.
£19,814
Median Salary
New workers start around £16,795. Normal pay is £19,814 per year. Highly experienced workers can earn up to £27,835.
Daily Tasks
Supervises and accompanies children who are taking part in a theatrical, television or film production.
Communicates with colleagues and maintains accurate records.
Supervises contact between parents and separated children.
Organises toilet and meal stops, as appropriate.
Supports and secures chair bound clients.
Transports clients safely and securely between approved destinations.
Skills employers are asking for
Monitoring
Active Listening
Critical Thinking
Learning Strategies
Reading Comprehension
Active Learning
Writing
Speaking
Mathematics
Science