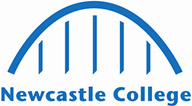 Social workers provide information, advice and support to those who are socially excluded or are experiencing crisis; they protect the welfare of vulnerable groups including children, young people, people with disabilities, elderly people and people who are mentally or physically ill, and they may specialise in specific areas of work.
£39,848
Median Salary
New workers start around £26,481. Normal pay is £39,848 per year. Highly experienced workers can earn up to £54,994.
Daily Tasks
Participates in training and supervision.
Gives evidence in court.
Keeps case records, prepares reports and participates in team meetings.
Organises support and develops care plans to address service users.
Arranges for further counselling or assistance in the form of financial or material help.
Undertakes and writes up assessments to specified standards.
Interviews individuals and groups to assess and review the nature and extent of difficulties.
Liaises with other health and social care professionals and agencies to identify those in need and at risk within the local community.
Skills employers are asking for
Active Listening
Speaking
Reading Comprehension
Writing
Monitoring
Learning Strategies
Critical Thinking
Active Learning
Mathematics
Science