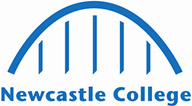 MA Creative and Professional Practice (Visual Arts)
Start Date: 13th September 2021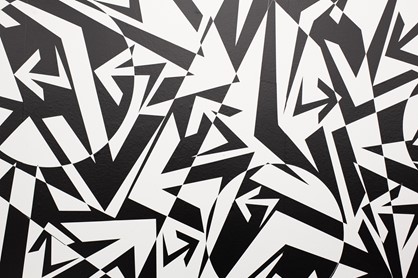 Length 1 year
Study Full-Time
Location Rye Hill Campus
Qualification Gained
MA in Creative and Professional Practice (Visual Arts)
More about the course
The newly developed MA in Creative and Professional Practice (Visual Arts) programme is an exciting programme which has been designed in consultation with a steering group of regional and national art-based practitioners covering a variety of specialisms.
This innovative MA programme will challenge you not only in your range of knowledge and skills but through increasing autonomy and industrial confidence too. You will tap into a range of creative industry employers
and arts practitioners from visiting speakers covering disciplines such as fashion, textiles, visual communication, photography, 3D and spatial design.

The course is designed as an extended one-year full-time programme (12 months) for visual arts practitioners who want to increase their professional profile and industry processes exploring work-related and enterprising avenues
Entry requirements
A BA (Hons) qualification in an appropriate subject with a classification of 2:1 or 1st.

Mature students will be considered only on the basis of relevant industry experience.

Applicants for whom English Language is not their first language are expected to achieve a minimum IELTS Score of 6.0 or the nationally recognised equivalent.
 
What will I achieve?
Upon successful completion you will receive a Masters in Creative and Professional Practice (Visual Arts) awarded by NCG.
What will I learn?
Stage 1 - Introductory Modules
Transition to Masters
Creative Intensive
Advanced Research Methods
Stage 1 will introduce the student to study at level 7 within a preparation module Transition to Masters. The Creative Intensive module is aimed at developing the reflective and critical practitioner and will encourage the student to explore creative processes relevant to their industry, refining skills of documentation, reflection and critical analysis through the assessment of a vade mecum. The final module Advanced Research Methods, draws on a wide range of theoretical perspectives and research approaches relevant to the creative industries, to plan and propose a research study.
Stage 2 - Collaborative Modules
Practitioner Enquiry
Collaborative Symposium
Stage 2 builds upon the first 60 credits with a work-based module Practitioner Enquiry which requires the contextualisation and application of knowledge within a chosen sector of the creative industries. The versatile work-placement / industry related learning mode of this module requires critical awareness and understanding of industry processes and practices and allows the opportunity to work in a professionally-driven environment. Collaborative Symposium develops ideas and practices from Creative Intensive and is one of the USP's of this MA through its inter-disciplinary nature. It provides a platform for collaboration across art, design, performance and music to explore processes, development and dissemination through an MA symposium.
Stage 3 - Independent Study 
Advanced Research and Dissemination
The MA will culminate in an Advanced Research and Dissemination project which will challenge students to lead a self-directed research activity conducive to future employment opportunities and higher academic study. Developed to work flexibly, as pure dissertation or synthesising research and practice, the Advanced Research and Dissemination module offers an innovative approach to research and its application in both the academic and industry arenas. This module provides the option of undertaking, an extended industry based report, and a peer reviewed and published article, a traditional academic dissertation or a 'practice as research' project (inclusive of written element).
How is the course taught?
The varied and challenging delivered sessions take the form of technical development sessions, creative workshops, industry observation and placement, seminars, formal lectures, classroom activities and self-directed training and/or arts processes.

Assessment methods include proposals, presentations, creative products, dissertations, reports and blogs.
How am I assessed?
Assessment methods include proposals, presentations, creative products, dissertations, reports and blogs.
A range of enrichment workshops led by visiting practitioners will enable you to gain knowledge of current techniques and industry practices.
 
Course costs and information
Tuition Fees for our Masters Degrees start from £5,250. Read more about financial support.

NCG (the institution which Newcastle College University Centre belongs to) is in the process of applying for Indefinite Degree Awarding Powers. Read more about what this means about our offer here.
What can I do with a qualification in Visual Arts?