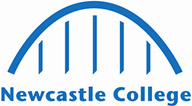 Journalists, Newspaper and Periodical Editors
Jobholders in this unit group investigate and write up stories and features for broadcasting and for newspapers, magazines and other periodicals, evaluate and manage their style and content and oversee the editorial direction of these types of output and publication.
£37,116
Median Salary
New workers start around £24,190. Normal pay is £37,116 per year. Highly experienced workers can earn up to £65,328.
Daily Tasks
Liaises with production staff in checking final proof copies immediately prior to printing.
Selects material for broadcast or publication, checks style, grammar, accuracy and legality of content and arranges for any necessary revisions.
Writes articles and features and submits draft manuscripts to newspaper, magazine, periodical or programme editor.
Determines subject matter and undertakes research by interviewing, attending public events, seeking out records, reviewing written work, attending film and stage performances etc..
Skills employers are asking for
Writing
Reading Comprehension
Active Listening
Critical Thinking
Speaking
Active Learning
Monitoring
Learning Strategies
Mathematics
Science
If you are innovative and love to take risks, explore your creative passion with this Graphic Communications degree.
Length: 2 years
Study: Full-Time
Start date: 9th September 2024
Location: Rye Hill Campus

View Course
If you are highly creative and like to use your artistic skills to solve problems, this Graphic Communication degree could be for you.
Length: 1 year
Study: Full-Time
Start date: 9th September 2024
Location: Rye Hill Campus

View Course