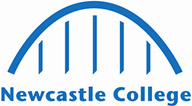 CertHE Healthcare Practice
Start Date: 13th September 2021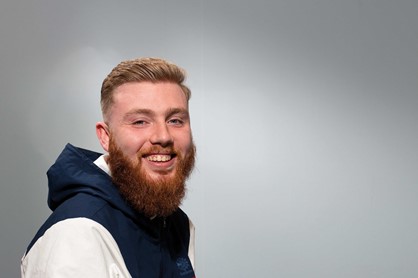 Length 1 year
Study Full-Time
Location Rye Hill Campus
Qualification Gained
CertHe Healthcare Practice (awarded by NCG)
More about the course
The CertHE Healthcare Practice is your stepping stone to a nursing degree.
Learning in a simulated hospital environment, this vocational healthcare degree will give you the foundation clinical and nursing skills to progress into further nursing studies, and will have access to industry experience from the qualified nurses that teach the degree. You will also study topics such as psychology, sociology and safeguarding, giving you the foundation knowledge to nursing.
This healthcare course, which has been validated by health professionals, will include NHS guest speakers, NHS skills through training and has links to the CQC. 
Entry requirements
64 UCAS points from a relevant Level 3 qualification.
If you are a current Newcastle College student and successfully pass your Level 3 course in an appropriate subject, you will be guaranteed a place on a degree course.
What will I achieve?
Upon successful completion you will receive a CertHe Healthcare Practice (awarded by NCG)
What will I learn?
Bioscience 1
Applied Health Science
Assessment and Clinical Skills in Healthcare
Safeguarding in Healthcare
Academic Study Skills
Personal Development
Work Related Learning
You will also learn to use healthcare and clinical equipment including defibrillators, hoists, airway and breathing equipment, documentation and care planning and maternity simulation equipment. 
How is the course taught?
Small group learning
Seminars
Group work
One-to-ones
Collaborative working
How am I assessed?
Poster presentation
Case study work
Live briefs
Presentations 
Work experience
The CertHE Healthcare Practice course will prepare you for work with live briefs from industry and guest talks from organisations such as the NHS Social Work Team, Marie Curie, CQC and Parkinsons UK. You will also gain a Mental Health First Aid qualification whilst on this course*.
*subject to funding
Where can I progress?
From the CertHE Healthcare Practice you will be able to progress on to the FdSc Healthcare Practice degree or to alternative undergraduate nursing programme. Alternatively, you can progress into a career in Care Work or as a Healthcare Assistant. 
Course costs and information
Tuition Fees for full-time undergraduate UK and EU students is £9,000 per year. Read more about financial support.
NCG (the institution which Newcastle College University Centre belongs to) is in the process of applying for Indefinite Degree Awarding Powers. Read more about what this means about our offer here
What can I do with a qualification in Healthcare?
Do you want to study English in the UK? This General English (EFL) course is perfect for you!
Length: You can start at any point in the year. Duration is flexible.
Study: Full-Time
Start date: 5th July 2021
Location: Teaching Development Centre

View Course