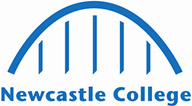 Careers in
Policing, Law and Protective Services
People in these occupations work to legislate and enforce law as well as provide protective services to the public as well as provide military support and intelligence.

There are a wide variety of roles within this sector, with a range of responsibilities. For example, legal professionals and solicitors advise and act on behalf of individuals, organisations, businesses and government departments in legal matters. While Fire Service Officers co-ordinate and participate in fire fighting activities, provide emergency services in the event of accidents or bomb alerts, and advise on fire prevention. Learn more below.
Take a closer look at our Uniformed Public Services courses
What can I do with a qualification in Uniformed Public Services?