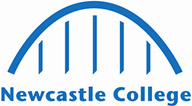 Police Officers (Sergeant and Below)
Police officers (Sergeant and below) co-ordinate and undertake the investigation of crimes, patrol public areas, arrest offenders and suspects and enforce law and order. Officers of the British Transport Police operate within the specialised police service for the railway network across Britain.
£41,877
Median Salary
New workers start around £28,405. Normal pay is £41,877 per year. Highly experienced workers can earn up to £51,870.
Daily Tasks
Gives evidence in court cases.
Works on station reception desk and or in communications room.
Prepares briefs or reports for senior officers.
Attends accidents.
Interviews suspects, takes statements from witnesses and stops, searches and/or arrests suspects.
Investigates complaints, crimes, accidents, any suspicious activities or other incidents.
Directs and controls traffic or crowds at demonstrations and large public events.
Receives instructions from senior officers and patrols an assigned area on foot, horseback, motorcycle, motor car or boat to check security and enforce regulations.
Skills employers are asking for
Active Listening
Critical Thinking
Speaking
Monitoring
Reading Comprehension
Active Learning
Writing
Learning Strategies
Mathematics
Science
This degree in Professional Policing is approved by the College of Policing and explores topics such as digital policing, forensic science and counter terrorism.
Length: 3 years
Study: Full-Time
Start date: 11th September 2023
Location: Rye Hill Campus

View Course