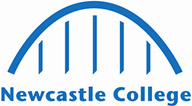 Police Community Support Officers
Police Community Support Officers (PCSOs) support the local police force by patrolling the streets to provide a visible and reassuring presence and to tackle a range of crime and disorder problems. PCSOs are also attached to the British Transport Police who operate the specialised police service for the railway network across Britain.
£28,308
Median Salary
New workers start around £20,993. Normal pay is £28,308 per year. Highly experienced workers can earn up to £34,946.
Daily Tasks
May direct traffic and arrange for vehicles to be removed.
May detain someone pending the arrival of a police officer.
Provides crime prevention advice and helps to support victims of crime.
Carries out house-to-house enquiries.
Assists police officers at crime scenes and major events.
Patrols a geographic area to monitor and deter criminal and anti-social activity and disorderly conduct.
Skills employers are asking for
Active Listening
Critical Thinking
Speaking
Monitoring
Reading Comprehension
Active Learning
Writing
Learning Strategies
Mathematics
Science
This degree in Professional Policing is approved by the College of Policing and explores topics such as digital policing, forensic science and counter terrorism.
Length: 3 years
Study: Full-Time
Start date: 11th September 2023
Location: Rye Hill Campus

View Course