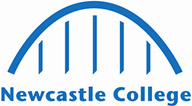 Senior police officers plan, organise, direct and co-ordinate the resources and activities of a specific geographical or functional area of generalised or specialised police work. Senior officers of the British Transport Police direct the specialised police service for the railway network across Britain.
£53,068
Median Salary
New workers start around £35,780. Normal pay is £53,068 per year. Highly experienced workers can earn up to £93,794.
Daily Tasks
Directs and co-ordinates the operation of record keeping systems and the preparation of reports.
Establishes contacts and sources of information concerning crimes planned or committed.
Directs and monitors the work of subordinate officers.
Plans, directs and co-ordinates general policing for an area or functional unit.
Liaises with senior officers to determine staff, financial and other short- and long-term needs.
Skills employers are asking for
Active Listening
Writing
Speaking
Reading Comprehension
Monitoring
Critical Thinking
Learning Strategies
Active Learning
Mathematics
Science
This Police and Criminal Justice degree was developed with a North East police force and will give you enhanced knowledge of professional policing and criminal justice.
Length: 2 years
Study: Full-Time
Start date: 21st September 2020
Location: Rye Hill Campus

View Course
This degree in Professional Policing is approved by the College of Policing and explores topics such as digital policing, forensic science and counter terrorism.
Length: 3 years
Study: Full-Time
Start date: 20th September 2021
Location: Rye Hill Campus

View Course