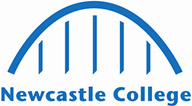 People in these occupations create, produce and perform music and electronic sound.

Musicians and DJs write, arrange, orchestrate, conduct and perform musical compositions using instruments or electronic sound equipment. While sound engineers are responsible for manipulating acoustics in a range of settings such as studio recordings, gigs, radio, live events, TV or computer games.
Take a closer look at our Music courses
What can I do with a qualification in Music?