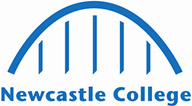 Arts Officers, Producers and Directors
Arts officers, producers and directors assume creative, financial and organisational responsibilities in the production and direction of television and radio programmes, films, stage presentations, content for other media, and the promotion and exhibition of other creative activities.
£37,405
Median Salary
New workers start around £26,066. Normal pay is £37,405 per year. Highly experienced workers can earn up to £62,667.
Daily Tasks
Selects, contracts, markets and arranges for the presentation and/or distribution of performance, visual and heritage arts.
Manages health and safety issues.
Ensures necessary equipment, props, performers and technical staff are on set when required.
Prepares rehearsal and production schedule for main events, design of sets and costumes, technical rehearsals and dress rehearsals.
Breaks script into scenes and formulates a shooting schedule that will be most economical in terms of time, location and sets.
Directs actors, designers, camera team, sound crew and other production and technical staff to achieve desired effects.
Chooses writers, scripts, technical staff and performers, and assumes overall responsibility for completion of project on time and within budget.
Skills employers are asking for
Monitoring
Active Listening
Writing
Critical Thinking
Reading Comprehension
Speaking
Active Learning
Learning Strategies
Mathematics
Science
The MA in Business Management provides an exciting opportunity to enhance your knowledge and understanding in the field of Business Management.
Length: 1 year
Study: Full-Time
Start Date: Various
Location: Rye Hill Campus

View Course