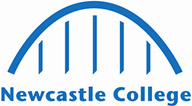 Scaffolders, Stagers and Riggers
Job holders in this unit group erect and dismantle scaffolding and working platforms, set up lifting equipment and ships' rigging, maintain and repair steeples, industrial chimneys and other tall structures and install, maintain and repair ropes, wires and cables.
£30,815
Median Salary
New workers start around £20,356. Normal pay is £30,815 per year. Highly experienced workers can earn up to £44,968.
Daily Tasks
Forms rope slings, ladders, netting and other rigging and measures, cuts and repairs wire or fibre rope.
Erects jib, derrick and similar hoisting equipment and installs ropes, pulleys and other lifting tackle.
Lays and secures wooden planking to form working platforms and fixes guard rails, ladders, cradles and awnings as required.
Examines scaffold tubing and couplings for defects and selects, fits and bolts scaffold tubes until scaffolding reaches required height.
Examines drawings and specifications to determine job requirements.
Skills employers are asking for
Mathematics
Reading Comprehension
Active Listening
Speaking
Critical Thinking
Monitoring
Writing
Active Learning
Learning Strategies
Science