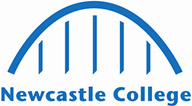 People in these occupations work in business administration and management, finance, marketing, sales, and legal services.

They can work in a variety of roles. Such as to manage organisations and operations, formulate business strategies, and consult on policy. Prepare and record accounts of financial dealings within businesses or conduct market research, create advertising content, sell goods, services, or property, and provide customer support.
Take a closer look at our Business courses
What can I do with a qualification in Business?