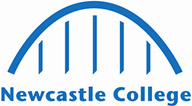 Chartered and certified accountants
Jobholders in this unit group provide accounting and auditing services, advise clients on financial matters, collect and analyse financial information and perform other accounting duties required by management for the planning and control of an establishment's income and expenditure.
£42,429
Median Salary
New workers start around £25,686. Normal pay is £42,429 per year. Highly experienced workers can earn up to £71,301.
Daily Tasks
Conducts investigations and advises management on financial aspects of productivity, stock holding, sales, new products, etc.
Prepares periodic accounts, budgetary reviews and financial forecasts.
Liaises with management and other professionals to compile budgets and other costs.
Evaluates financial information for management purposes.
Conducts financial investigations concerning insolvency, fraud, possible mergers, etc..
Prepares tax returns, advises on tax problems and contests disputed claim before tax official.
Audits accounts and book-keeping records.
Prepares financial documents and reports for management, shareholders, statutory or other bodies.
Plans and oversees implementation of accountancy system and policies.
Skills employers are asking for
Monitoring
Mathematics
Active Listening
Active Learning
Critical Thinking
Learning Strategies
Reading Comprehension
The Finance/Accounts Assistant apprenticeship is an ideal starting point for a career in finance, offering you the chance to build a foundation of accounting knowledge and gain the skills needed to progress to employment or to further study.
Length: 1 year
Study: Full-Time
Start Date: Various
Location: Rye Hill Campus

View Course
If you're looking for a degree where you can design your own future, this is the course for you. 
Length: 1 year
Study: Full-Time
Start date: 11th September 2023
Location: Rye Hill Campus

View Course