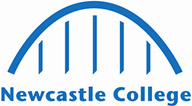 Careers in
Art and Design
People in Art and Design occupations create art and fine craftwork, design clothing, furniture and materials, design graphics and interior spaces.

Many within this sector work in management and administrative roles, overseeing creative and business development. For example fashion management, merchandising, editorial and events and gallery management.
Take a closer look at our Art and Design courses
What can I do with a qualification in Art and Design?