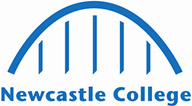 Tailors and dressmakers prepare patterns and make, fit and alter tailored garments, dresses and other articles of clothing.
£22,779
Median Salary
New workers start around £18,095. Normal pay is £22,779 per year. Highly experienced workers can earn up to £35,175.
Daily Tasks
Makes alterations to finished garments according to customer.
Shapes garment by pressing seams, pleats, etc..
Sews garment parts together by hand or machine, makes buttonholes and sews on fasteners and trimmings.
Pins/tacks and fits garment on customer or dummy model and makes any necessary alterations.
Arranges pattern on correct grain of fabric, marks position and cuts out garment parts with hand shears, electric knife or cutting machine.
Examines fabrics or skins for flaws and prepares materials for cutting.
Prepares individual or adapts stock pattern.
Takes customer.
Skills employers are asking for
Learning Strategies
Critical Thinking
Active Learning
Reading Comprehension
Writing
Monitoring
Active Listening
Mathematics
Speaking
Science
Length: 3 years
Study: Full-Time
Start date: 14th September 2020
Location: Rye Hill Campus

View Course
If you're looking for a career in the fast-paced fashion world, the FdA Fashion Retail and Enterprise degree is for you.
Length: 2 years
Study: Full-Time
Start date: 12th September 2022
Location: Rye Hill Campus

View Course