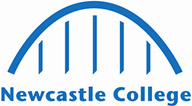 Support
At Newcastle College we want to make sure education is accessible for everyone and we offer a range of support services to help you with your studies. Whether you need study support, financial or course advice, our support teams will support you before and during your studies to help you to succeed.
1700
College students accessed support in 2018/19
Common Questions
Newcastle College has an award-winning student support team and we are committed to give you all the support you need so that you can access education and achieve your goals. We've rounded up some common questions we're asked about support below to help put your mind at ease.
I'm not sure what I want to do, or which course to apply for. Can I get some advice on careers or courses?
We know it's tough making the big decisions! Your first stop should be our online Career Coach tool, which will help you decide where your skills and passions lie and map out a path to your dream career, including the qualifications you'll need! If you'd like to talk to us about courses, get in touch with our Student Services team, or you can attend one of our regular Open Events to speak to tutors. Once you enrol with us, you'll benefit from industry experienced tutors, plus you'll meet regularly with a Careers Adviser to discuss your progress and your goals.
Can I get help making an application?
Of course! Get in touch with our Student Services team who can answer your questions and help you complete your application.
I'm worried about the costs of attending college, can I get any financial advice or support?
We want everybody to have access to education and the opportunity to gain new skills, whatever your situation. Depending on your age, your individual circumstances and the course you're enrolling on, you could qualify for some financial support. This could range from help with the costs of travel, meals and study supplies to bursaries and loans for course fees and childcare. You can also ask our Student Advisers for some help with budgeting, student discounts and how to make the most of your money.
Course Advice and Support
I have a learning disability or physical disability, will I be able to access support?
Yes, we want to ensure that every student has access to education and training and we offer support to help you reach your full potential. Our award-winning Student Support team can offer support with learning disabilities and difficulties, physical disabilities, sensory needs, dyslexia and autism, as well as support and advice on mental health and wellbeing. You'll be asked whether you may need support when you make an application and a member of the Student Support team will be in touch to find out what kind of support would be best for you.
Course Advice and Support
I have a child, can I get any help with childcare?
If you need childcare for children aged 0-5, Newcastle College Day Nursery is conveniently located at our Rye Hill campus. It was recently rated Outstanding by Ofsted and provides a welcoming and supportive environment for children. You may also be eligible for financial support to help with the costs of childcare during your timetabled hours, so that you can fully participate in college. The support available differs depending on your age and individual circumstances.
Course Advice and Support