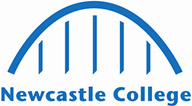 Apprenticeships
Hospitality
Do you love cooking up a storm in the kitchen? Have you got a creative flair and a taste for the culinary arts? Are you inspired by great customer service and have an interest in working with top-quality food? A Hospitality apprenticeship at Newcastle College could be just what you're looking for.
Our apprenticeships cover many areas of Hospitality, ranging from becoming a Chef de Partie to a member of wider Hospitality teams. Our apprenticeships mean you'll get first-hand experience in industry and earn while you learn. You'll study under tutors who know what this challenging industry is like from their own experiences, meaning you'll build skills in every part of your learning.   
So don your chef's hat, put on your apron and roll up your sleeves. An exciting career in Hospitality awaits...
If you have a passion for cooking, this Commis Chef apprenticeship is your recipe for success.
Length: 1 year
Study: Full-Time
Start Date: Various
Location: Rye Hill Campus

View Course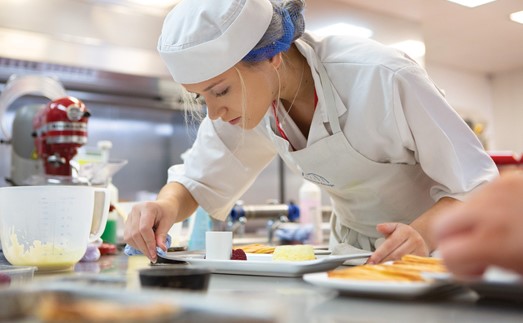 Take a look at our
Current Apprenticeship Vacancies
We work with employers across the North East to offer you the latest apprenticeship opportunities!
Find out which employers are currently offering apprenticeships and apply for any of our current vacancies to start earning whilst you learn!
View and apply
What can I do with an Hospitality qualification?
Bakers and Flour Confectioners
Daily tasks:
Makes cake decorations, spreads icing, fillings and toppings on products.
Bakes bread, pastry and cakes.
Fills and glazes pastry, mixes ingredients for cakes.
Rolls and cuts pastry, stretches, kneads and moulds dough to form bread, rolls and buns.
Mixes ingredients using hand or machine to obtain the required consistency.
Weighs ingredients according to recipe.
Chefs
Daily tasks:
Plans and co-ordinates kitchen work such as fetching, clearing and cleaning of equipment and utensils.
Ensures relevant hygiene and health and safety standards are maintained within the kitchen.
Supervises, organises and instructs kitchen staff and manages the whole kitchen or an area of the kitchen.
Plans menus, prepares, seasons and cooks foodstuffs or oversees their preparation and monitors the quality of finished dishes.
Requisitions or purchases and examines foodstuffs from suppliers to ensure quality.
Cooks
Daily tasks:
Plans and co-ordinates kitchen work such as fetching, clearing and cleaning of equipment and utensils.
Cooks and sells a range of meals, such as fish and chips, over the counter.
Plans meals, prepares, seasons and cooks foodstuffs.
Requisitions or purchases foodstuffs and checks quality.
Sign Up Now
Get in touch to learn more about apprenticeships at Newcastle College.