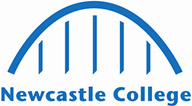 Art and Design - Level 3
Start Date: 5th September 2022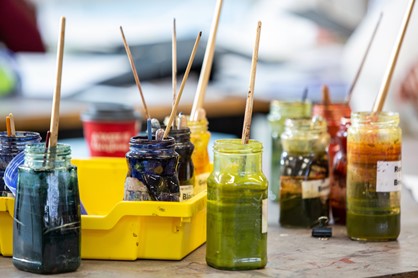 Length 2 years
Study Full-Time
Location Rye Hill Campus
Qualification Gained
Level 3 BTEC Extended Diploma in Art and Design
More about the course
Step out of the classroom and into a creative community at Newcastle College.
This Art and Design course is the perfect stepping stone to a creative course at university, as it allows you to focus solely on topics dedicated to art, design and creativity.
You will have the freedom to experiment with material and techniques, and explore topics like 3D design, fine art, illustration, fashion, sculpture and graphic design.
You will choose a specialism in your second year, and with support from tutors you will work to find your own voice as an artist.
You will be inspired on trips to cities including Florence and Berlin. You will also take part in live projects and exhibit your work in Newcastle.
Entry requirements
5 GCSEs at grade 4 or above
Including:
1 GCSE grade 4 in English or maths
1 GCSE grade 3 in English or maths
What will I achieve?
This is a two-year programme. You will receive an award after successful completion of each year.
In year one you will achieve a Level 3 BTEC Diploma in Art and Design.
In year two you will achieve a Level 3 BTEC Extended Diploma in Art and Design.
What will I learn?
Fashion and textiles
Human scale design
Words, images and illustration
Fine art
Drawing from observation 
Printmaking
Contextual studies
Exihibiting your work
How is the course taught?
Studio based creative workshops
Practical work
Research skills
Project work
Seminars
Live projects
Work experience opportunities
You will have the opportunity to display your work in public exhibitions at Newcastle Arts Centre and take part in real projects.
This year, students worked on community projects with Newcastle City Council, creating murals for the Grainger Market. Students also had the opportunity to work with local musicians, taking part in a record sleeve design competition.
You'll also be able to develop your entrepreneurial skills and we will help you to set up your own Etsy business to sell your work.
English and Maths
We support students to achieve qualifications in English and maths if you have not yet achieved grade 4.
We help to advance your skills by embedding English and maths within all of our modules. We encourage our students to read advanced texts and improve language and communications skills, which are displayed in research feedback and presentations.
Maths is included in measurement of garment design, human scale and sculpture.
Where can I progress?
On successful completion of this course you will be guaranteed a place on an art and design degree or a degree related to your chosen specialism at Newcastle College University Centre.
Alternatively you may wish to pursue alternative higher education or begin working as an artist. You could look for employment within in-house design teams or a design agency.
Course costs
If you are aged 16-18 when you begin your course you are likely to be eligible for free tuition. Detailed information can be found within the financial support section. 
If you are aged 19+ the cost of the course will depend on your circumstances. Our support pages can help you determine your suitability. 
What can I do with a qualification in Art and Design?