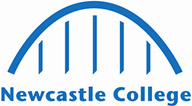 Construction Project Managers and Related Professionals
Job holders in this unit group manage and oversee major construction and civil engineering projects and major building contracts for quality of work, safety, timeliness and completion within budget; forecast travel patterns and develop strategies for managing the impact of traffic-related demand.
£38,394
Median Salary
New workers start around £23,586. Normal pay is £38,394 per year. Highly experienced workers can earn up to £63,248.
Daily Tasks
Writes reports for funding bids and planning authorities and acts as expert witness.
Examines accident 'backspots' to improve road safety.
Assesses schemes to manage traffic such as congestion charging and parking controls.
Forecasts the impact on traffic and transport of new developments (e.g. shopping centre).
Records, monitors and reports progress.
Identifies defects in work and proposes corrections.
Regularly inspects and monitors progress and quality of work, ensures legal requirements are met.
Hires and may supervise site staff, establishes temporary site offices, takes delivery of materials.
Plans work schedules for construction projects based on prior discussion with architects, surveyors etc..
Assembles information for invoicing at the end of projects.
Skills employers are asking for
Monitoring
Writing
Speaking
Critical Thinking
Active Listening
Reading Comprehension
Active Learning
Learning Strategies
Mathematics
Science
Get ready for a career in interior design.
Length: 1 year
Study: Full-Time
Start date: 11th September 2023
Location: Rye Hill Campus

View Course
Are you interested in a career in the design industry? Would you like to create your own designs? This is the degree for you.
Length: 2 years
Study: Full-Time
Start date: 11th September 2023
Location: Rye Hill Campus

View Course