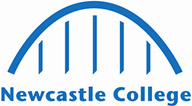 Chartered Architectural Technologists
Chartered architectural technologists provide architectural design services, negotiate construction projects and manage the development of projects from conception to completion.
£38,856
Median Salary
New workers start around £23,498. Normal pay is £38,856 per year. Highly experienced workers can earn up to £62,297.
Daily Tasks
Manages health and safety and carries out design stage risk assessments.
Evaluates and advises on refurbishment, recycling and deconstruction of buildings.
Administers contracts and certification and manages project handover.
Monitors compliance with design, statutory and professional requirements, undertakes stage inspections.
Prepares and presents design proposals and manages and coordinates design team.
Advises on environmental, regulatory and legal requirements and assesses environmental impact.
Advises clients on methods of project procurement and forms of contract.
Develops construction project briefs and design programmes.
Skills employers are asking for
Active Learning
Active Listening
Speaking
Reading Comprehension
Critical Thinking
Mathematics
Monitoring
Writing
Learning Strategies
Science
If you're looking for a degree where you can design your own future, this is the course for you. 
Length: 1 year
Study: Full-Time
Start date: 12th September 2022
Location: Rye Hill Campus

View Course
Get ready for a career in interior design.
Length: 1 year
Study: Full-Time
Start date: 12th September 2022

View Course
Are you interested in a career in the design industry? Would you like to create your own designs? This is the degree for you.
Length: 2 years
Study: Full-Time
Start date: 12th September 2022
Location: Rye Hill Campus

View Course