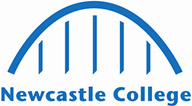 Aeronautical Engineering - Level 3
Start Date: 5th September 2022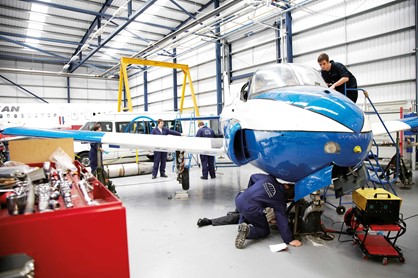 Length 2 years
Study Full-Time
Location Aviation Academy
Qualification Gained
Level 3 Pearson BTEC National Diploma in Aeronautical Engineering
More about the course
This is a hands-on, progression-focused course which will help you develop the skills needed to kick-start your career as an aircraft engineer.
Based at our award-winning Aviation Academy, which includes an aircraft hangar and training aircraft, you will learn how to design, build and maintain aircraft and aviation equipment.
You will learn from tutors who have worked as aircraft engineers, avionics technicians and weapons technicians for companies such as the Royal Air Force.
If you enjoy problem-solving, love to work under pressure and have an interest in engineering and aircraft, this could be the right course for you.
Entry requirements
5 GCSEs at grade 4 or above, including English, maths and either physics or chemistry.
You will also be required to pass an Aviation Academy entrance assessment, based on maths, physics and logic to ensure this course is right for you.
What will I achieve?
At the end of this course you will achieve a Level 3 Diploma in Aeronautical Engineering.
What will I learn?
Some of the key topics you will study on this course include: 
Engineering principles
Delivery of engineering processes safely as a team
Aircraft flight principles and practice
Aircraft gas turbine engines
Airframe mechanical systems
Aircraft electrical and instrument systems
Aircraft first line maintenance operations
Commercial and quality principles in engineering
Product design and manufacture
How is the course taught?
Lectures
Role plays
Presentations
Group work
Self study
How am I assessed?
Exams
Coursework 
Controlled practical assessments
Work experience opportunities
Students studying aviation benefit from learning in specialist facilities, not found anywhere else in the North East. You will have  access to state-of-the-art equipment which will give you a real taste of working in the industry.
You will be supported by guest lectures and workshops from The Royal Air Force and the Royal Aeronautical Society.
English and Maths
Engineering relies heavily on maths and science and both subjects will be embedded into your programme over the two years, through use of measurements, ratios and formulae.
Where can I progress?
If you successfully complete this course you will be able to progress onto the BSc in Aircraft Maintenance Engineering.
A degree is essential to qualify as an aircraft engineer and pursue a career in aeronautical engineering.
Alternatively, you could transfer to an apprenticeship, apply for employment within the Royal Air Force or Royal Navy or transfer to study general engineering or automotive.
Course costs
If you are aged 16-18 when you begin your course you are likely to be eligible for free tuition. Detailed information can be found within the financial support section. 
If you are aged 19+ the cost of the course will depend on your circumstances. Our support pages can help you determine your suitability.