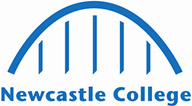 FdSc Physical Education and Sports Coaching
Start Date: 13th September 2021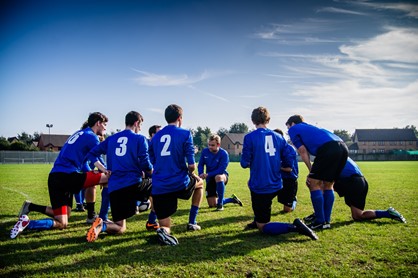 Length 2 years
Study Full-Time
Location Rye Hill Campus
Qualification Gained
FdSc Physical Education and Sports Coaching (awarded by NCG)
More about the course
Are you passionate about sport? Do you have an interest in working with children and young people in a sport or education setting? We have worked closely with organisations such as North East SCITT, Newcastle United Foundation and The Percy Hedley Foundation to develop this Physical Education and Sports Coaching degree to make sure its what employers are looking for. 
You will study topics such as the national curriculum, coaching and teaching styles, child development and SEN and gain event management experience as you will plan and deliver a sporting event. You will develop valuable skills such as teamwork, leadership and organisation through planning coaching sessions.
Entry requirements
64 UCAS points
If you are a current Newcastle College student and successfully pass your Level 3 course in an appropriate subject, you will be guaranteed a place on a degree course.
You will be expected to have DBS clearance before starting this degree.
What will I learn?
Year One
Academic Study Skills
Personal Development
Foundations of Sports Coaching
Introduction to Sport and Exercise Psychology
Introduction to Physical Education
Work Related Learning
Professional Practice in the Sport Industry
Community Sports Coaching and Development
Fundamentals of Growth Development and Maturation
Year Two
Professional Development
Work-Based Learning
Professional Practice in Physical Education
Sports Research in Professional Practice
Applied Sports Coaching
Differentiation in Disability Sport and the Curriculum
Optional modules (Year Two)
Performance Analysis
Adventure Education
How is the course taught?
Seminars
Practicals
Lectures
Presentations
Tutorials
Independent study
IT sessions
How am I assessed?
Presentations
Practical sessions
Portfolios
Projects
Reports
Work experience
This degree was specifically designed to meet an industry demand for qualified sports coaches and education professionals. The degree regularly hosts guest speakers from industry, including strength and conditioning coaches, foundation directors and teachers. You will be supported to secure a work placement of 30 hours each year of the course in schools, foundations, local authorities and sports clubs.  
Where can I progress?
After you have completed your degree you may choose to progress onto a relevant (Top-Up) degree and then an appropriate Masters degree or PGCE, if you wish to go into teaching.
You may decide to look for employment coaching children and young people in foundations or sports teams, or work as a teaching assistant in an education setting. 
Course costs and information
Tuition Fees for full-time undergraduate UK and EU students is £9,000 per year. Read more about financial support.
NCG (the institution which Newcastle College University Centre belongs to) is in the process of applying for Indefinite Degree Awarding Powers. Read more about what this means about our offer here.
What can I do with a qualification in Sport?