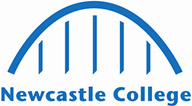 Fitness instructors deliver training in a range of fitness activities, including weight training, yoga, pilates, personal training and other forms of exercise at private health and fitness centres, local authority run sports and leisure centres, other public and community establishments, and in private homes.
£23,391
Median Salary
New workers start around £17,312. Normal pay is £23,391 per year. Highly experienced workers can earn up to £44,755.
Daily Tasks
Understands the health and safety aspects of different forms of exercise and ensures that any statutory requirements are met.
Plans and monitors personal fitness schedules.
Ensures that clients do not injure themselves through over exertion or using incorrect training techniques.
Demonstrates and leads fitness activities and supervises exercise classes.
Devises programmes of training appropriate to the needs of clients with varying levels of strength, fitness and ability.
Assesses the fitness levels of clients.
Skills employers are asking for
Monitoring
Speaking
Learning Strategies
Active Learning
Active Listening
Critical Thinking
Reading Comprehension
Science
Writing
Mathematics
Are you passionate about sport? This degree will help you pursue your passion as a career and gain the skills employers are looking for.
Length: 2 years
Study: Full-Time
Start date: 9th September 2024
Location: Rye Hill Campus

View Course