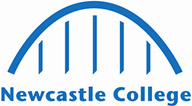 Sports Coaches, Instructors and Officials
Sports coaches, instructors and officials work with amateur and professional sportsmen and women to enhance performance, encourage greater participation in sport, supervise recreational activities such as canoeing and mountaineering, and organise and officiate at sporting events according to established rules.
£25,006
Median Salary
New workers start around £17,207. Normal pay is £25,006 per year. Highly experienced workers can earn up to £42,835.
Daily Tasks
Manages the playing areas and competitors, starts race, competition or match and controls its progress according to established rules.
Inspects and maintains specialised clothing and equipment.
Understands health and safety aspects of various activities and ensures any statutory requirements are met.
Provides information and develops facilities to encourage greater participation in sport, and to enhance the standards of participants.
Deals with administrative aspects such as arranging matches, contests or appearances for athlete or team, and organising required transport and accommodation.
Monitors and analyses technique and performance, and determines how future improvements can be made.
Controls team selection and discipline and recruits ancillary staff such as coaches or physiotherapists.
Coaches teams or individuals by demonstrating techniques and directing training and exercise sessions.
Skills employers are asking for
Monitoring
Learning Strategies
Speaking
Reading Comprehension
Active Learning
Active Listening
Critical Thinking
Writing
Mathematics
Science
Are you passionate about sport? This degree will help you pursue your passion as a career and gain the skills employers are looking for.
Length: 2 years
Study: Full-Time
Start date: 9th September 2024
Location: Rye Hill Campus

View Course