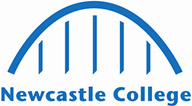 Professional Cookery - Level 2
Start Date: 6th September 2021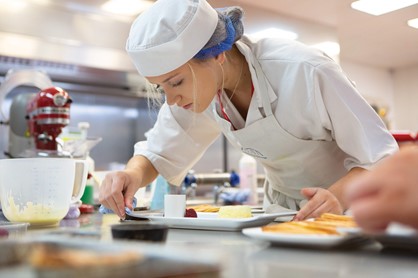 Length 1 year
Study Full-Time
Location Rye Hill Campus
Qualification Gained
Level 2 VRQ Diploma in Professional Cookery
More about the course
If you have a passion for cooking, this Professional Cookery course is a recipe for success.
Immerse yourself in hospitality and learn all of the essential skills and knowledge you will need to begin your dream career.
You will learn how to prepare and cook a variety of foods in professional standard kitchens, get to grips with industry equipment and develop safe knife skills.
Under experienced chefs, you will explore the theory of cooking, including health and safety, menu and budget planning, as well as catering for special dietary requirements.
One day each week will be spent on work placement in a local hotel or restaurant to help you gain the experience you need.
Entry requirements
· 4 GCSEs at grade 4 or above
· Level 1 in Professional Cookery or relevant industry experience
· a demonstrable interest in food preparation and cooking; or a Certificate in Hospitality and Catering
If English is not your first language, an IELTS score of 5 is required.
You will undertake an induction programme at the beginning of your course to ensure it is suitable for you.
What will I achieve?
On completion of this course you will achieve a VRQ Level 2 Diploma in Professional Cookery.
What will I learn?
· Food safety
· Developing employment skills
· Health and safety
· Healthier food and special diets
· Catering operations, costs and menu planning
You'll also learn how to cook the following dishes:
· stocks, soups and sauces
· fruit and vegetables
· meat and poultry
· fish and shellfish
· rice, pasta, grains and egg dishes
· hot and cold desserts
· paste products
· biscuit, cake and sponge products
· fermented dough products
How is the course taught?
· Practical work
· Group work
· Demonstrations
· Tutorials
· Guided independent study
How am I assessed?
· Portfolio of work
· Practical work
· Online exam
Work experience opportunities
Students studying Professional Cookery Level 2 will spend one day each week working in a kitchen or restaurant with a local employer, learning all aspects of kitchen and service. Students have recently enjoyed placements at Peace and Loaf, Cafe 21, Blackfriars, Copthorne Hotel Newcastle and Hotel Du Vin.
You will also have the chance to visit industry and take part in competitions.
English and Maths
If you do not hold English and/or maths GCSEs at grade 4 or above, you will be supported with dedicated lessons to help you achieve English and maths qualifications.
Professional cooks and chefs need to read recipes and rely on maths skills to weigh ingredients, calculate ratios and multiply recipes.
Where can I progress?
You can progress to Professional Cookery - Level 3 when you successfully complete this course.
Course costs
If you are aged 16-18 when you begin your course you are likely to be eligible for free tuition. Detailed information can be found within the financial support section. 
If you are aged 19+ the cost of the course will depend on your circumstances. Our support pages can help you determine your suitability.