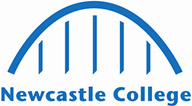 People in Automotive occupations work to design, build, fix and repair motor vehicles.

Vehicle technicians, mechanics and electricians accept calls for help and repair and service the mechanical parts and electrical/electronic circuitry and components of cars, lorries, buses, motorcycles and other motor vehicles, and repair and service auto air-conditioning systems
Take a closer look at our Automotive courses
What can I do with a qualification in Automotive?
Vehicle technicians, mechanics and electricians
Daily tasks:
Repairs and services air conditioning, heating and engine-cooling systems.
Installs additional electrical amenities such as radio/CD players, aerials.
Checks condition of electrical/electronic systems and carries out servicing tasks.
Diagnoses faults in electrical/electronic circuitry, removes faulty components and fits replacements.
Carries out routine maintenance checks on oil and air filters, brakes and other vehicle parts/systems.
Reassembles, tests, adjusts and tunes the appropriate parts, systems or entire engine.
Removes, dismantles, repairs and replaces defective parts and prepares new parts using appropriate tools.
Visually checks, test drives or uses test equipment to diagnose engine and mechanical faults.
Vehicle and Parts Salespersons and Advisers
Daily tasks:
Orders new supplies, arranges storage and updates stock records.
Organises delivery of parts and handles payment.
Obtains parts from store or orders from suppliers.
Receives orders for parts by phone, email or in person and checks availability on stock record.
Updates stock record, orders new vehicles from manufacturer, buys in used cars.
Carries out pre-delivery inspection and formal hand-over of vehicle to customer.
Negotiates sale price including any 'trade-in' and extra accessories, works out finance arrangements and completes sales paperwork.
Discusses customer.