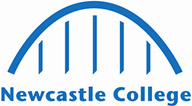 CertHE Dance
Start Date: 11th September 2023
Length 1 year
Study Full-Time
Location Rye Hill Campus
Qualification Gained
CertHE Dance (awarded by NCG)
More about the course
Put your best foot forward with this practical dance course, designed by professional dance practitioners.
Develop the skills and knowledge required to become a performer, choreographer or teacher through technical training, creative workshops and performance.
You will undertake continuous training in contemporary, ballet, jazz, urban and commercial techniques and be encouraged to explore a variety of dance processes and movement styles to become a versatile performer.
You will experience working as a simulated dance company in creative and collaborative projects led by expert teachers, professional choreographers and external dance companies.
What can I do with a qualification in Performing Arts?
Arts Officers, Producers and Directors
Daily tasks:
Selects, contracts, markets and arranges for the presentation and/or distribution of performance, visual and heritage arts.
Manages health and safety issues.
Ensures necessary equipment, props, performers and technical staff are on set when required.
Prepares rehearsal and production schedule for main events, design of sets and costumes, technical rehearsals and dress rehearsals.
Breaks script into scenes and formulates a shooting schedule that will be most economical in terms of time, location and sets.
Directs actors, designers, camera team, sound crew and other production and technical staff to achieve desired effects.
Chooses writers, scripts, technical staff and performers, and assumes overall responsibility for completion of project on time and within budget.
Dancers and Choreographers
Daily tasks:
Demonstrates and directs dance moves, monitors and analyses technique and performance, and determines how improvements can be made.
Participates in dance performance.
Attends rehearsals to develop and practice dance routines for performance.
Builds and maintains stamina, physical strength, agility and general health through fitness exercises and healthy eating.