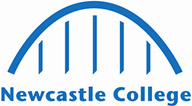 Whether you're drawn by the stage or screen, the vibrant performing arts scene at Newcastle College offers exciting opportunities for aspiring performers, directors and technicians.
The Performance Academy is a world-class training facility based in the heart of Newcastle. It offers a huge choice of performance spaces, from studios and rehearsal rooms, to a 200 seat Peter Sarah Theatre and gig space The Venue, which host over 15 large scale performances every year.
We're passionate about performing arts and want you to be involved every step of the way. You'll collaborate with like minded students and industry experienced tutors, to devise and deliver amazing performances.
Take a closer look at our courses
What can I do with a qualification in Performing and Production Arts?
Actors, Entertainers and Presenters
Daily tasks:
Plays pre-recorded music at nightclubs, discotheques, and private functions.
Conducts interviews and prepares reports for news broadcasts, current affairs programmes and documentaries.
Introduces and presents radio and television programmes, reads news bulletins and makes announcements.
Trains animals to perform entertaining routines and may perform with them.
Performs singing, comedy, acrobatic, illusion and conjuring routines.
Assumes character created by a playwright or author and communicates this to an audience.
Studies script, play or book and prepares and rehearses interpretation.
Dancers and Choreographers
Daily tasks:
Demonstrates and directs dance moves, monitors and analyses technique and performance, and determines how improvements can be made.
Participates in dance performance.
Attends rehearsals to develop and practice dance routines for performance.
Builds and maintains stamina, physical strength, agility and general health through fitness exercises and healthy eating.