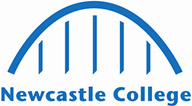 Adults 19+
Production Arts
Do you prefer to be behind the scenes when they call 'Lights, Camera, Action'? If so, Production Arts at Newcastle College is perfect for you. Discover the world of providing backstage support in world-class facilities and learn from our industry experts. Whether you dream of being a part of the live theatre industry or wish to travel the world as part of a production crew at live gigs and festivals, our Production Arts courses will help you pursue your ambitions.

We will help you develop skills in rigging, lighting, live sound and more. Learn the art of being a member of the backstage crew and producing shows that people will remember forever.
Take the first step towards working as part of a technical team in the live theatre industry or travelling the world as part of a production crew at live gigs and festivals.
Length: 12 weeks
Study: Short Course
Start date: 25th September 2023
Location: Rye Hill Campus

View Course
What can I do with a Performing and Production Arts qualification?
Actors, Entertainers and Presenters
Daily tasks:
Plays pre-recorded music at nightclubs, discotheques, and private functions.
Conducts interviews and prepares reports for news broadcasts, current affairs programmes and documentaries.
Introduces and presents radio and television programmes, reads news bulletins and makes announcements.
Trains animals to perform entertaining routines and may perform with them.
Performs singing, comedy, acrobatic, illusion and conjuring routines.
Assumes character created by a playwright or author and communicates this to an audience.
Studies script, play or book and prepares and rehearses interpretation.
Dancers and Choreographers
Daily tasks:
Demonstrates and directs dance moves, monitors and analyses technique and performance, and determines how improvements can be made.
Participates in dance performance.
Attends rehearsals to develop and practice dance routines for performance.
Builds and maintains stamina, physical strength, agility and general health through fitness exercises and healthy eating.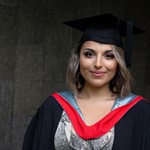 University Centre
Choose from over 60 degrees developed in collaboration with employers, so you'll graduate with the skills you really need to secure your dream job.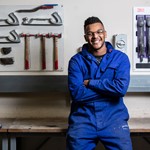 Apprenticeships
Earn while you learn with an apprenticeship at Newcastle College.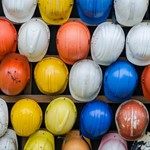 Levels Explained
Trying to make sense of your grades? Not sure what you can study? Read our handy 'levels explained' guide.