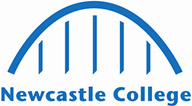 BA (Hons) Musical Theatre (Top-Up)
Start Date: 9th September 2024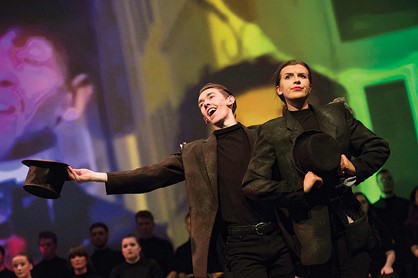 Length 1 year
Study Full-Time
Location Rye Hill Campus
Qualification Gained
BA (Hons) Musical Theatre (awarded by NCG)
More about the course
Put your career centre stage and advance your professional skills in acting, singing and dancing in this practical, industry-integrated  Musical Theatre degree. You will become a member of 'The Company', our inter-dependent performance company, in which you will perform, as well as lead a non-acting role, offering you hands-on experience and insight into every area of theatre.
Build on your existing audition techniques and solo repertoire, learning from expert teachers to help you in your future career. Whether you wish to become a performer or a teacher, you will also build on your knowledge of the industry to develop your own area of study and practice while studying at the Performance Academy.
What can I do with a qualification in Performing Arts?
Actors, Entertainers and Presenters
Daily tasks:
Plays pre-recorded music at nightclubs, discotheques, and private functions.
Conducts interviews and prepares reports for news broadcasts, current affairs programmes and documentaries.
Introduces and presents radio and television programmes, reads news bulletins and makes announcements.
Trains animals to perform entertaining routines and may perform with them.
Performs singing, comedy, acrobatic, illusion and conjuring routines.
Assumes character created by a playwright or author and communicates this to an audience.
Studies script, play or book and prepares and rehearses interpretation.
Dancers and Choreographers
Daily tasks:
Demonstrates and directs dance moves, monitors and analyses technique and performance, and determines how improvements can be made.
Participates in dance performance.
Attends rehearsals to develop and practice dance routines for performance.
Builds and maintains stamina, physical strength, agility and general health through fitness exercises and healthy eating.