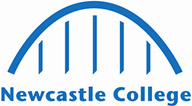 Careers in
Rail and Civil Engineering
People in these occupations use scientific principles to solve practical problems and at Newcastle College, are focused particularly on the development and maintenance of construction and transport infrastructure.

Civil engineers undertake research and design, direct construction and manage the operation and maintenance of civil and mining engineering structures.  Rail construction and maintenance operatives lay, re-lay, repair and examine railway track and maintain surrounding areas.  
Take a closer look at our Rail and Civil Engineering courses
What can I do with a qualification in Rail and Civil Engineering?