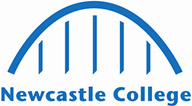 Building and civil engineering technicians
Building and civil engineering technicians perform a variety of technical support functions to assist civil and building engineers.
£30,072
Median Salary
New workers start around £20,023. Normal pay is £30,072 per year. Highly experienced workers can earn up to £47,482.
Daily Tasks
Inspects construction materials and supervises work of contractors to ensure compliance with specifications and arranges remedial work as necessary.
Sets out construction site, supervises excavations and marks out position of building work to be undertaken.
Performs calculations and collects, records and interprets data.
Sets up apparatus and equipment and undertakes field and laboratory tests of soil and work materials.
Skills employers are asking for
Mathematics
Reading Comprehension
Active Learning
Critical Thinking
Writing
Active Listening
Speaking
Learning Strategies
Monitoring
Science