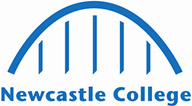 Rail Construction and Maintenance Operatives
Rail construction and maintenance operatives lay, re-lay, repair and examine railway track and maintain surrounding areas.
£27,814
Median Salary
New workers start around £19,894. Normal pay is £27,814 per year. Highly experienced workers can earn up to £40,329.
Daily Tasks
Fastens together sections of rail by bolting fishplates to rails.
Positions lengths of rail, sets of points and crossovers and secures rail with bolts, wooden wedges or clips.
Spreads ballast and lays sleepers or metal plates at specified intervals.
Lubricates points, examines fences, drains, culverts and embankments and carries out any necessary maintenance.
Checks tightness of bolts and wedges, replaces damaged rail chairs and repacks ballast under sleepers if necessary.
Patrols length of track and visually inspects rails, bolts, fishplates and chairs for distortion or fracture.
Skills employers are asking for
Reading Comprehension
Active Listening
Learning Strategies
Critical Thinking
Active Learning
Speaking
Monitoring
Writing
Mathematics
Science
This degree will equip you with multi-disciplinary rail engineering and management skills to help you enter the industry.
Length: 2 years
Study: Full-Time
Start date: 9th September 2024
Location: Rail Academy

View Course
Do you have a passion for the railway and always wondered how you could make a career out of it? Steam ahead with the Rail Engineering Technician apprenticeship! 
Length: 3 years
Study: Full-Time
Start Date: Various
Location: Employer Based

View Course