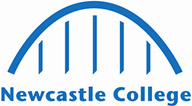 People in these occupations produce, publish, and release media and provide library, archive, curation, and information services.

The job roles in this sector are varied.
TV, video and audio engineers service and repair domestic television, video and audio appliances, while photographers and audio visual operators operate and assist with still, cine and television cameras and operate other equipment to record, manipulate and project sound and vision for entertainment, cultural, commercial and industrial purposes. Graphic designers use illustrative, sound, visual and multimedia techniques to convey a message for information, entertainment, advertising, promotion or publicity purposes, and create special visual effects and animations for computer games, film, interactive and other media.  
Take a closer look at our Digital Arts courses
What can I do with a qualification in Digital Arts?