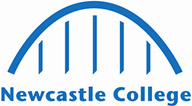 Photographers, Audio-visual and Broadcasting Equipment Operators
Workers in this unit group operate and assist with still, cine and television cameras and operate other equipment to record, manipulate and project sound and vision for entertainment, cultural, commercial and industrial purposes.
£29,069
Median Salary
New workers start around £20,284. Normal pay is £29,069 per year. Highly experienced workers can earn up to £47,732.
Daily Tasks
Operates sound mixing and dubbing equipment to obtain desired mix, level and balance of sound.
Manages health and safety issues.
Operates equipment to record, edit and play back films and television programmes.
Checks operation and positioning of projectors, vision and sound recording equipment, and mixing and dubbing equipment.
Controls transmission, broadcasting and satellite systems for television and radio programmes, identifies and solves related technical problems.
Takes, records and manipulates digital images and digital video footage.
Photographs subject or follows action by moving camera.
Operates scanning equipment to transfer image to computer and manipulates image to achieve the desired effect.
Inserts lenses and adjusts aperture and speed settings as necessary.
Arranges subject, lighting, camera equipment and any microphones.
Skills employers are asking for
Active Learning
Monitoring
Active Listening
Reading Comprehension
Critical Thinking
Speaking
Learning Strategies
Writing
Mathematics
Science
This Creative Media Production course is a fantastic insight into the film industry. You will explore factual film, drama production, pre and post-production, script writing, online interactive content and the production of music video. 
Length: 2 years
Study: Full-Time
Start date: 6th September 2021
Location: Rye Hill Campus

View Course
This Digital Design and Media course is a perfect introduction to the world of animation, illustration, graphic design, media and photography. 
Length: 1 year
Study: Full-Time
Start date: 6th September 2021
Location: Rye Hill Campus

View Course
This broad-based one-year Digital Arts course enables you to explore your skills and interests so that you can make the right choice for your Higher Education and career.
Length: 1 year
Study: Full-Time
Start date: 13th September 2021
Location: Rye Hill Campus

View Course