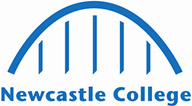 People in the aviation industry serve in a wide variety of roles, included mechanical engineers, air traffic control, airline management and customer service.

Mechanical engineers undertake research and design, direct the manufacture and manage the operation and maintenance of engines, machines, aircraft, vehicle and ships' structures, building services and other mechanical items. While Air travel assistants issue travel tickets and boarding passes, examine other documentation, provide information and assistance at airport terminals and look after the welfare, comfort and safety of passengers travelling in aircraft. 
Take a closer look at our Aviation courses
What can I do with a qualification in Aviation?