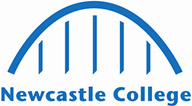 ESOL for 16 to 18 year olds
Start Date: 5th September 2022
Other start dates:
This course accepts enrolments all year long.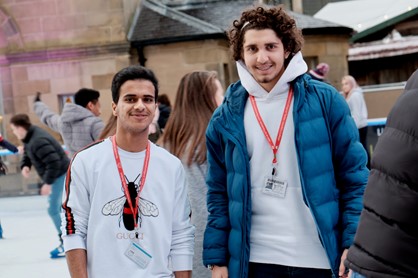 Length 1 year
Study Full-Time
Location Rye Hill Campus
Qualification Gained
Functional Skills English and Functional Skills Maths
More about the course
Do you speak English as a second language? Do you want to improve your English and maths skills? The 16-18 ESOL Beginner - Advanced course will help you improve your reading, writing, speaking and listening in English and take a step towards Further Education.
As part of your studies you will also participate in our enrichment and citizenship programme which includes visiting places of interest around the North East. Not only will this give you the chance to see some fascinating places but it will also give you the opportunity to test out the skills you have acquired in the classroom. These experiences will also help you to integrate and understand British Values and culture.
Entry requirements
There are no formal entry requirements.
We will invite you to speak to our team before you enrol to make sure this is the perfect course for you. 
What will I achieve?
If you complete this course successfully you will receive an award in Functional Skills English and Functional Skills Maths (Entry 1 up to Level 1).
What will I learn?
ESOL
Your ESOL programme of study will include a combination of language lessons (grammar, vocabulary and pronunciation) and skills lessons (reading, writing, speaking and listening). These lessons will be pitched at the appropriate level and led by experienced ESOL teachers.
Maths
Your maths programme of study will be based primarily on your level of English. Your teachers will deliver specialised 'ESOL maths' lessons which will give you the opportunity to familiarize yourself with the language commonly used in Functional Skills Maths exams whilst simultaneously improving your maths skills. 
How is the course taught?
You will be taught through classroom activities and presentations.
How am I assessed?
You will sit a reading, writing and speaking and listening exam. These will be sat periodically throughout the year. You will also complete a maths exam.
English and Maths
Learners usually complete one level of both English and maths in one academic year. Learners aged 16-18 can study with us until they reach Level 1 in English and maths. 
Where can I progress?
Once you complete the course and have achieved your English and maths, you can progress to a Level 2 course at Newcastle College.
Course costs
If you are aged 16-18 when you begin your course you are likely to be eligible for free tuition. Detailed information can be found within the financial support section. 
If you are aged 19+ the cost of the course will depend on your circumstances. Our support pages can help you determine your suitability.